Society of Mystics
Origins
The Society of Mystics has been showering the blessings of mysticism since 1958.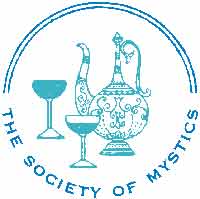 The circumstances under which the society was formed are also not without reason. In the year 1958, Hazrat Sharib Gudri Shah Baba IV saw a dream in which Hazrat Moin Uddin Hasan Chishti asked him to "Establish the Society of Mystics." Sharib Gudri Shah Baba IV narrated this dream to his spiritual guide Hazrat Nawab Khadim Hasan Gudri Shah Baba III, who interpreted it thus:
" Zahur, this is a very good dream. The Saint wants you to undertake a great work. He has chosen you for this great service. Congratulations!"
In 1977 he wrote the first of his lectures for the Society. The lecture, Reflections of Mysticism, was warmly received in India and abroad. It did not deal in complex technical terms or dry theory. It was clear, concise and above all practical. It was not a pamphlet or a lavish magazine but the carefully selected words of wisdom, encouragement and exhortation of a man who had immersed himself in mysticism from an early age. The lectures continued at four monthly intervals over a period of almost twenty years with a punctuality and constancy that were the hallmark of the author.
Aims and objectives
To establish universal brotherhood
To act as a forum for all mystics of the world, belonging as they do, to different countries and religions.
To observe standards of morality and ethics in everyday life.
To create a fellowship of the world irrespective of religion and nationality.
To insist on Love, Truth and Harmony.
To diffuse mystic knowledge and to impart mystic training and cultur